Keyed Inserts
Keyed Inserts – ​American Precision is tooled for a vast number of keyed insert sizes and installs them to a variety of Aerospace, Military and Commercial specifications.
Key Locking Thread Inserts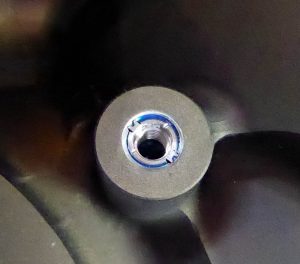 Key Inserts are perfect for thread support, primarily the moment the match pin or screw will likely be extracted quite often. These kinds of key-locking threaded inserts offer good, long term steel threads within a weak parent product– ferrous, non-ferrous, or non-metallic. Key Inserts are even well matched to get fast fix of stripped, ruined, or worn out threads. A stable type of threaded inserts is even accessible to utilize as a helpful plug to move holes punched or tapped on the inaccurate area.
Threaded inserts feature latching keys to keep them in location. These types of inserts are for aluminum applications; certainly not suggested for cast iron or fragile metals. Mend weakened threads by using a good mechanical lock, protecting against rotational spinning through shaking or force.
Keylocking Threaded Inserts/ Thread Maintenance Inserts/ Thread Insert Treatment
Our threaded inserts are simple to place along with extract. Absolutely no specialized rotary tools, taps and pre-winder devices are needed. The keys are pushed down in the threads of the bordering substructure element, latching the insert in position.
Inserts provide sizable perks compared to Helicoil along with Keensert type materials. Discover the variations among thread insert types by means of stacking up against threaded inserts.
Keylocking threaded inserts are chosen in order to efficiently fix ruined, destroyed or wasted threads. Threaded insert items are usually utilized around authentic devices wherein they reinforce threads within delicate metal just like magnesium and light weight aluminum.
Sturdy, single threaded insert design delivers an elevated grade of pull-out durability
Keys give a practical mechanical lock from turning
Simple threaded insert setup and extraction
Mounted utilizing normal rotary tools and taps
Absolutely no pre-winder device necessary
Absolutely no tang to remove
Could be utilized in various class of stock

MS/NAS Type threaded inserts can be created with the following criteria:
MS51830
MS51831
MS51832
MS51394
NAS1395
NA0146
NA0147
NA0148
NA0149
NA0150
NA0151
Small-scale, Light-weight, Strong and Extra Strong threaded insert choices using Non-locking plus Self-locking inward threads
Total variety of Inch as well as Metric measurements within crude or fine-grained pitch threads
Inserts with specified needs are provided with gliding, blocked end, stable as well as cast-in arrangements
Manufacturing Design Threaded inserts are acquired wholesale portions or even packages